A trendy and good product in 2022 are lenses for your mobile camera. Because you don't always have your real camera with you.
These really good clip-on lenses work with any phone with a 13mm or smaller camera lens. Simple and convenient to use.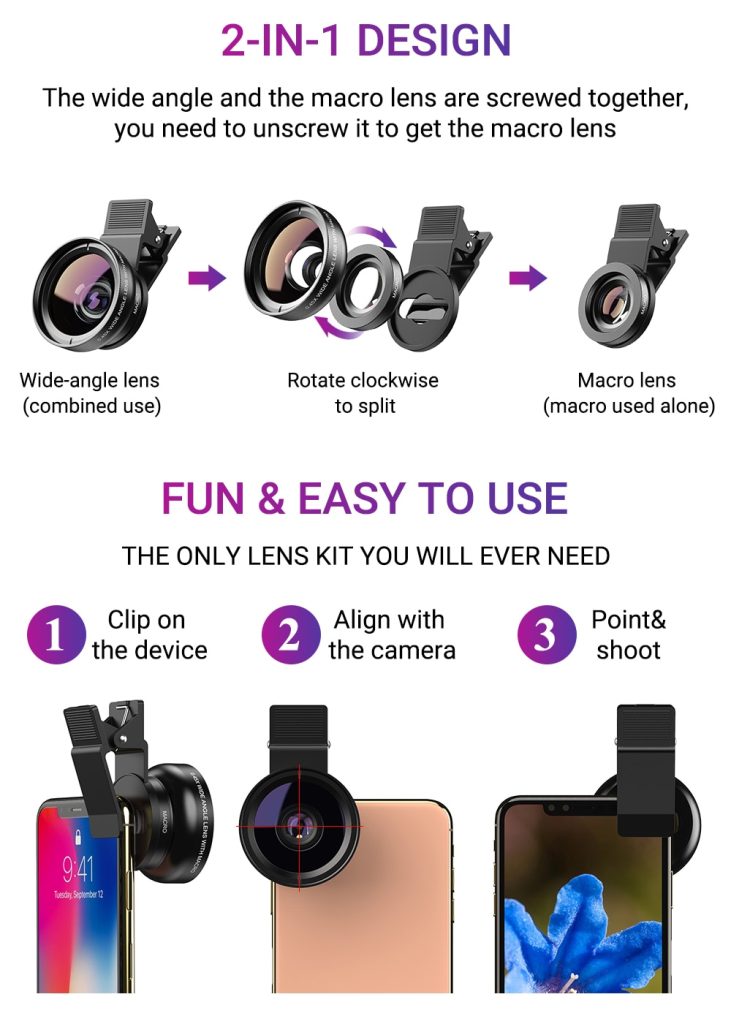 Trendy product 2022
The set of lenses I highly recommend includes 0.45x Super Wide Angle & 12.5x Super Macro Lens HD Camera Lens
Turn your smartphone into a professional-level camera in seconds
Compatible with most smartphone cameras
50mm 0.45x 140° wide-angle lens for large-scale images
37mm 12.5x macro lens for close-ups
HD lens provides crystal clear resolution
Aluminum housing that is light and durable.
You can buy the set at Trendrunner.se. At TrendRunner.se you can easily find both cool and trendy products very cheaply. TrendRunner.se makes it possible to be updated on the very latest and hottest trends.